Faith Financial Group started out as a small repossession company in Ft. Worth with one truck. The company was incorporated in 1996. Soon, we expanded to a total indoor storage facility with 5 trucks. We were the first company in the area to offer videotaped repossessions. In 2005, we built our new facility. Faith offers 2 acres of concrete storage with complete security that includes 8-foot-high metal fencing, security cameras, high-intensity lights and remote entry. Faith Financial Group is the leader in the industry and pushes for the newest technology to provide the best service to our clients.
Because of the passion we have, it is our position to upgrade our services and educate ourselves in order to offer a service that is second to none. We have provided presentations to others within the industry on skip tracing and repossessions like Ford Motor Company and Nissan. In 2012, with the realization of the Consumer Compliance and the effects on our industry, we joined with VTS to ensure full disclosure in the vetting process for our current and potential clients. Our staff is fully equipped to handle consumer complaints and are held to high standards of professionalism.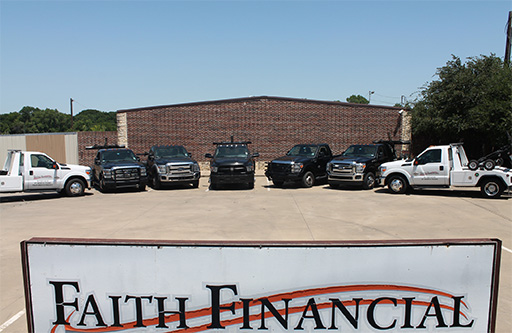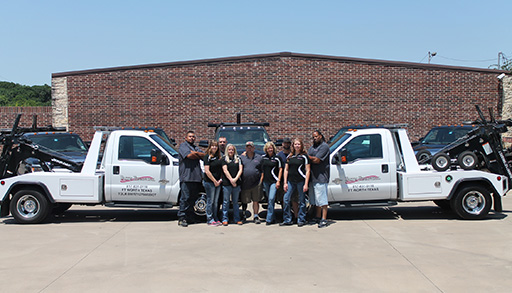 The Faith Financial team is not just good; we are hands down the absolute best in our market. We care, and that makes all the difference. It is what we strive to do on a daily basis. You are invited to visit us anytime to see how a professional recovery company handles your accounts. Visit with our team and come away with a new understanding of business done right. Faith Financial Group has earned its place in this industry. Please let us help you solve your collateral recovery needs.