What Sets Us Apart?
Company owned damage free tow units
Professionally trained adjusters
Fully staffed office
Secured storage facilities with cameras
Financially secure (fees fronted for bailouts)
Family owned and operated
Locksmith on staff
State of the art computer systems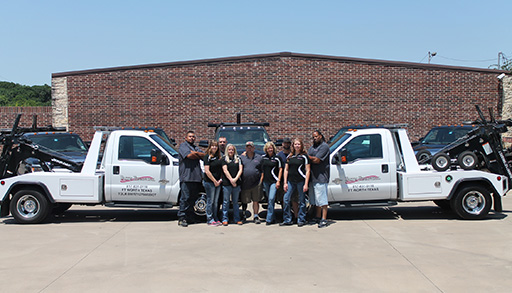 Recovery Agents
Our agents undergo 6-months of in-field training with a seasoned agent. They all are C.A.R.S. certified, have families and reside in their dedicated territories. Turnover is non-existent at Faith Financial. We add new agents as our business grows and we have had agents in training for years. It has been our pleasure to mentor and mold them into the finest agents in the nation.
Post Repossession Department
As agents have moved past their prime, it has been our privilege to retain these valuable men and the wealth of knowledge their years of experience have produced. Faith Financial is covered by a $2-million liability policy. In addition, we carry a comprehensive Dishonesty Bond, which is one of the most comprehensive policies offered in our industry. We also provide our staff with both an Occupational Hazard policy and an Accident & Death policy.
Continuing Education
Each month our agents and staff meet to discuss new equipment and methods, which enable us to retain the sharp edge needed in today's business environment. Faith has added CE courses for all staff with certifications since 2016.
Association Membership
Toni McCollister has been an ARA member since 2010. Prior to this, she served on the Recovery Solutions Agency Board. Association at this national level ensures our dedication to your success.